Top 10 Benefits of Choosing Microsoft Power BI as Preferred Data Analytics Tool in 2021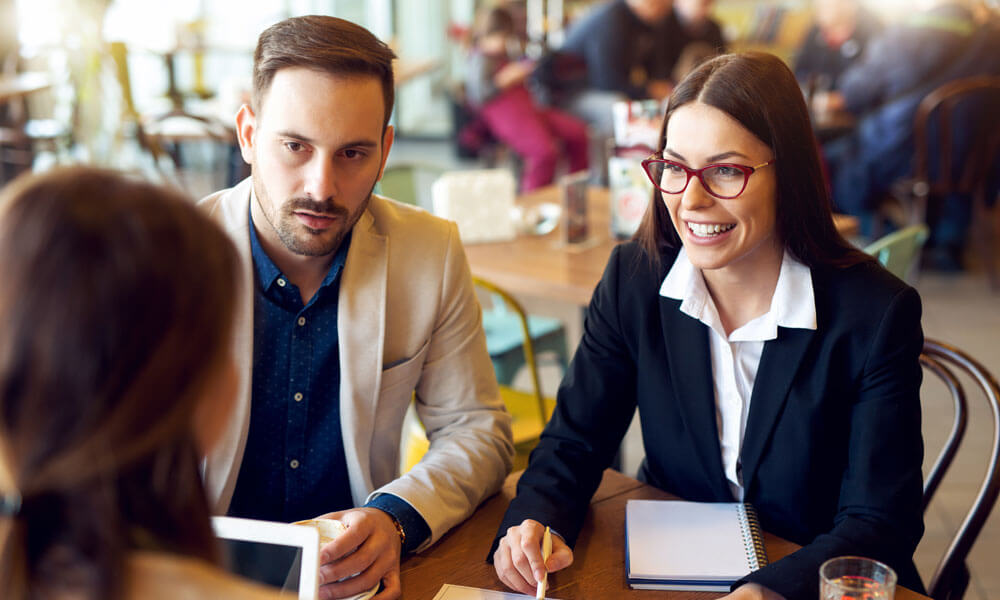 Today we live in data culture, a culture where facts (not opinions) play a crucial role in making business decisions. An articulated data equals insightful decisions.
Every business collects data, but over time, data piles up making it hard to manage and derive sense out of it. That's where business intelligence software like Microsoft Power BI comes in. Using Power BI data analytics makes it easier to collect, manage, and analyze the data for actionable insights.
As of now, Microsoft Power BI enjoys an 8.76% market share and is primarily used by companies having 50-200 employees and generating 10M – 15M USD in revenue.
What is Power BI?
Power BI is a collective name that bundles a range of cloud-based apps, software services, and connectors working in unison for collecting, managing, analyzing, and presenting data insights in a visually appealing manner. Power BI collects data from versatile sources, including excel sheets and data warehouses, allowing users to share clear and happening data using a friendly interface.
Power BI is an umbrella term referring to Power BI Desktop, Online SaaS service with the name Power BI Service, and Power BI mobile app available for iOS, Windows, and Android devices. In short, Power BI data analytics has everything and does anything related to data collection, fragmentation, analysis, and interpretation.
Why Do You Need Power BI for your Business?
Do you know, Power BI data analytics reveals actionable insights from your data pile, in not more than five minutes?
Microsoft Power BI is a suite of Business Intelligence, reporting, and data visualization products and services specifically designed for individuals and teams. The streamlined publications, distribution capabilities, and easy integration with other Microsoft products and services distinguish Power BI data analytics from the competition.
Microsoft Power Business Intelligence tool transforms all your data into easily understandable charts and graphs. Thus, instead of boring tables, numbers, and complex words, your data becomes colorful, easy to understand, and visually appealing. The insight stories told by the compelling reports ensure your decisions are always right and impacting.
In the recent Gartner Magic Quadrant on analytics and business intelligence (BI), Microsoft has once again emerged as a "Leader" quadrant by pushing key competitors down and left. This is 14th year in a row, Microsoft has become a leader in BI.
Top 10 Benefits of Choosing Power BI as Your Data Analytics Tool
1. Ease-of-Use:
Power BI data analytics offer an uncomplicated setup that evades the possibility of training the workforce that will be using it. The low-code platform and friendly user-interface ascertain, even a novice can pull reports like a true Power BI expert.
2. Real-Time Insights:
BI dashboards are updated in real-time whenever data is received. It allows businesses to identify gaps, find new opportunities, or solve problems quickly. All the displayed reports consider updated real-time data and visuals. Data sources differ from business-to-business, but time-sensitive data is collected and transmitted in real-time.
3. Works across multiple platforms and devices:
It does not matter whether you are in the office or on the move; you can always view the shared and updated insights and reports from your device from any location. Access and visualize the Power BI data analytics reports instantly on any iOS, Android, and Windows devices using native apps, provided there is internet connectivity.
4. Drag-and-Drop Functionality:
We also call it a low-code platform; it is easy to understand, seamless to operate, and requires no formal training. The low-code platform allows any staff member to generate reports of their choice without learning how to handle the tool. The drill-down (drop-down) feature under data visualization offers a comfortable and better understanding of what is going on around. Besides, the use of natural language queries bridges the necessity to learn complex query languages.
5. Seamless Connectivity:
Power BI data analytics supports multiple data sources, as if CRM captures sales data, ERP is for financial data, etc. With the BI, you can access on-premise, Azure cloud, and other third-party data sources using a single application. It allows users to come up with new and more holistic datasets using multiple or heterogeneous data sources.
6. Timely Updates:
Microsoft ensures Power BI's development is in-line with the evolving technology; hence monthly updates keep it competitive and afresh. Every update adds new features or updates an existing feature based on customer feedback or user needs.
7. Ever Growing Community:
By the end of 2017, the Power BI online community had 5 million active subscribers and was used by 200,000 organizations. Over the past couple of years, the online Power BI community has grown significantly. The Power BI community is an online place for subscribers to share their ideas, provide feedback, and help fellow subscribers by answering or solving their queries. Additionally, developers and Power BI consulting companies using Power BI API can customize their visual reports and make them available for others by publishing them on GitHub.
8. Data Refresh:
Unlike other BI tools not supporting live querying, Power BI Pro allows the refreshing of data cache up to 8 times a day. Conversely, the Power BI Premium refreshes data cache up to 48 times a day. Thus, every time you pull a report, you see the latest version of your data. Seeking advice from a reputed Power BI consulting company will give you a fair idea about the difference in Power Bi Pro and Premium version. Moreover, they will also guide you about the best version to use.
9. Data Governance and Security
Microsoft Power BI data analytics manages security, user access, and security within the interface as per your locality. The built-in Azure Active Directory (AAD) allows only authenticated users to use the system via Single Sign-On (SSO), along with the user's Power BI login credentials to get into the system. The security functions are embedded in every phase of Power BI Development. Security systems like NAT, IP filtering, and firewalls continually monitor Power BI productions to protect against distributed denial of service attacks.
10. Cost-Effectiveness:
Power BI is a subscription-based service; hence, it does not ask users to buy a license or support for accessing it. New customers can easily subscribe for a free version and start building customized dashboards. As of now, Power BI has two versions – Power BI Pro and Power BI Premium. The Pro version offers a low cost per user including complete functionality for Azure Cloud. On the other hand, the Premium version refreshes data 48 times and allows multiple users to use it from multiple locations at any given time. Please note, the Premium version is slightly expensive compared to the Pro Power BI version.
Conclusion
The speed, agility, and quality of the Business Intelligence system have the potential to either make or break the long-term success of a business using it. Microsoft has come at the forefront of Business Intelligence with its holistic Power BI data analytics tool due to its proven record of accomplishment and desire to unleash new horizons in technology. It collects, manages, and analyzes data for actionable insights, to discover useful information, suggesting conclusions, and enhance overall decision-making power.
Now, it's your turn to unleash the mightiness of Power BI.
We are Microsoft Certified and market leaders in Power BI Consulting. Let our Power BI experts simplify and streamline your business data by automating the process of connecting and extracting data from sources and loading it into a destined place. Let us help you avail the benefits of using the Power BI data analytics tool.